How hard is this to figure out?
Texas has enough good quality schools to fill up its own conference. It can keep rivalries and begin to form new ones.
Schools need to get along and come up with a balanced solution to television revenues so that teams don't have to travel and crisscross the country to find competition.
Baylor is already proving itself on a national stage. It has the reigning Heisman winner, a top 20 men's football and basketball team and the top women's team.
The University of Texas is a proven national power in football and has some Final Four appearances in basket.
The University of Houston has a former Heisman winner in Andre Ware and great traditions in both sports. Houston once was a national power in basketball in the Phi Slamma Jamma days.
Texas Tech, TCU and Texas A&M compete annually in college football for a top 20 result. Their basketball prowess goes up and down year to year, but A&M has shown consistency in recent years and have threatened for a Final Four berth.
Rice and SMU are schools that have past success on a national level. SMU in its heyday with Eric Dickerson was a football power and Rice is a perennial baseball power. Both have a higher likelihood for an upset in basketball more than football, but they have shown from time to time that they can make a Bowl appearance.
This is a total of 8 schools so far.
UTEP would make it 9. It carries with it one of college sports' greatest stories when it won a national basketball championship with the first all-black starting five in 1966.
Glory Road
was a Hollywood movie made about that team.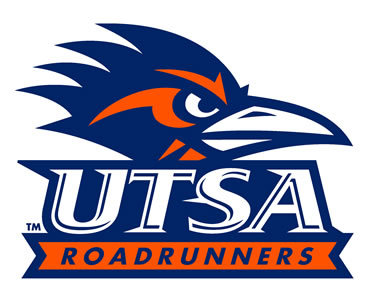 If necessary, Texas can recruit out of state and invite OU and OSU to join them and form a 10-12 pact of schools/teams. Both bring a lot to the table with nationally recognized reputations in both power sports, foot and basket.
Texas State University and UTSA are new to Division I and it's just a matter of time before they become more relevant. They've been accepted to the WAC conference with plans to go to Conference USA, but their futures can be Texas grounded with the right moves.
Texas needs to get smart and pull their own together to make a more impressive local conference and provide showdowns with more meaning to fans, alumni and students.
Originally Posted early February/2012