It used to be sports cards as a kid, but, now as an adult it feels awkward collecting sports cards. It's easy to realize how human these sports guys are and how unlikely they fit as idols.
Its plain uncomfortable to collect cards of dudes just because they play good at a sport.
But, psychologists say that for surviving life's challenges and keeping optimal mental health, go back to what you did as a kid and pick up the same hobby again.
So, instead of baseball or football card collecting, collect other.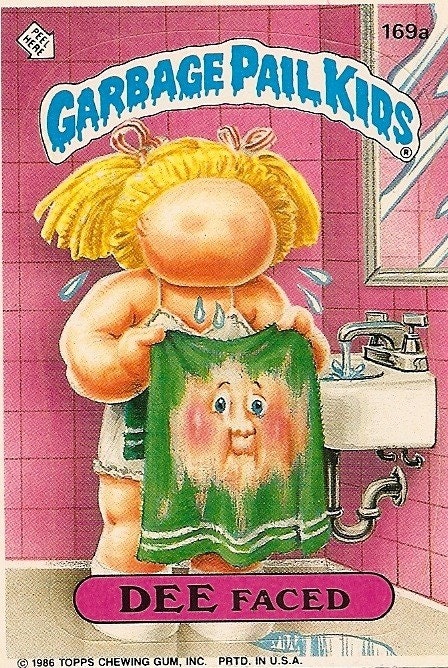 Non-sports cards are not as accessible as sports cards, but if the effort is made, there are tons of selections to find and choose from. Obviously, to make it easiest, use the internet. It's less adventurous, but builds the collection rapidly. They're omnipotent on the internet, just like sports cards.
The older ones bring about the most satisfaction. There's nothing like opening a box and making a set out of something 25 years old. Nowadays, boxes of pop-culture non-sports cards from way back are available for 10 bucks.
The older Monkees, Kiss, Planet Of The Apes, Charlie's Angels cards are more costly, but there are finds out there and things from all genres to take interest in.
The contemporary stuff can be a lot of fun too for some people, like Twilight, Harry Potter, etc...
But, for comical entertainment purposes of collecting, stick to Wacky Packs from Topps. These are the brand names customary to American homes butchered up with colorful designs tweaked with a similar, but different sounding ironical name.
Garbage Pail Kids from Topps are also crazy, dumb fun. These are toddlers with a devilish personality and witty name to go along with the graphics.
These others by brand and year also give a lot of good laughs along the way.
1986 Fleer Grossville High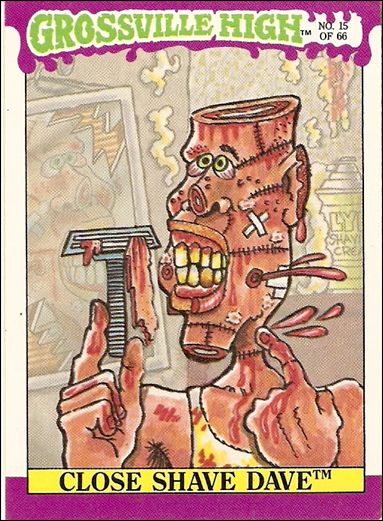 1991 Topps Toxic High School
1960 Leaf Mr. Foney's
1988 Topps Dinosaurs Attack!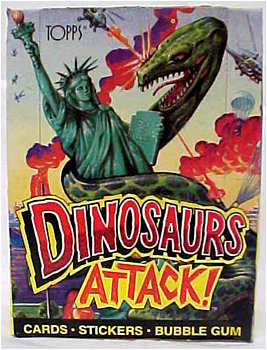 Originally published March 2012.