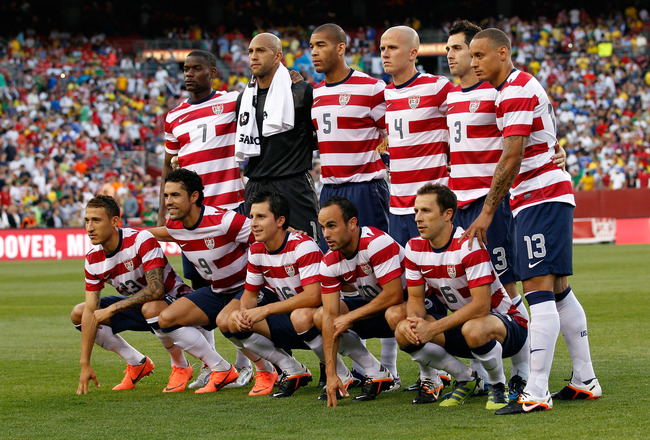 'Did you see the game last night?', he said.
The watercooler talk at offices around the country and the national sports talk radio banter all centered around 'the big game' from Tuesday night. The game they were talking about was Game One of the NBA Finals between the OKC Thunder and the Miami Heat.
But, there was another big 'game' Tuesday night. The U.S. Men's National Soccer team played Guatemala in Guatemala City to qualify for World Cup 2014.
The result was a 1-1 tie in what was probably an exciting game to watch. Guatemala scored late in the game to match an earlier goal by Clint Dempsey and snuck out a draw.
Many pundits would say tough result for the U.S. Many other pundits would say, 'missed that one, didn't know they were playing.'
The game was broadcasted on pay-per-view which made it tough to find for regular audiences. Only the most ardent fans went out of their way to find it at sports bars or got it for their home Tv.
The problem Tuesday night was that many sports bars/restaurants were ill prepared and had not ordered the game. Also, getting pay-per-view at home requires the exact cable Tv package that goes along with it, which not everyone is set up with.
A smaller company outbid larger ones to win the broadcasting rights to the U.S. team road qualifying games. Thus, this first road game was unusually disorganized from the sports fan's perspective.
In one big city in the U.S., San Antonio, there were no locations showing the game. Many of the restaurants were apologizing and promising the next time to be different.
It was a huge blunder because it started a half hour after the basketball game, the perfect opportunity to have two huge sporting events on at the same time. Isn't this what sports bars/restaurants were built for?
When people talk about the 'game' from Tuesday night, there should be some reference to the U.S. team.
Shouldn't the U.S. National team come before a U.S. city versus another U.S. city in the minds of the sporting public?
It's another indication of how much further Soccer has to go in the U.S. before it is dominant. Had it been the MLS Cup Final and the U.S. Men's Basketball team playing on the same night, which game would people be talking about the next day?