This post is dedicated to Damon Janes.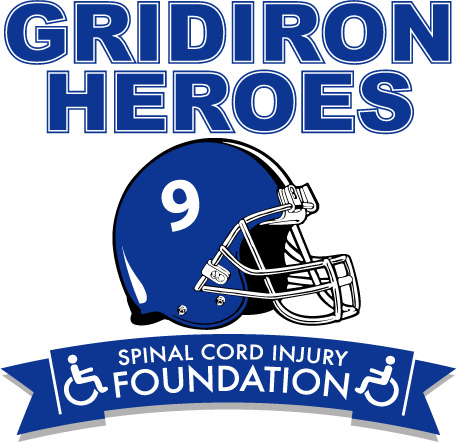 Last week, a high school football player died as a result of injuries sustained on the field. Damon Janes ultimately died from a helmet to helmet collision. His death was the 39th since the year 2000 for high schoolers playing football according to the National Center for Catastrophic Sports Injury Research.
A few weeks ago, I had the pleasure of meeting the co-founder of Gridiron Heroes, Eddie Canales. Gridiron Heroes is a non-profit organization dedicated to assisting high school football players who have long-lasting spinal cord injuries.
For those who watch Bryant Gumbel's Real Sports on HBO, you might remember a segment that featured the work of Eddie's son, Chris, Eddie and the foundation.
It can be watched again here.
There's so much to be said on this topic. I just learned there's a spinal cord injury Hall Of Fame. More information can be learned on the
Gridiron Heroes website.
My meeting with Eddie was respectful and courteous, but we did not see eye to eye on core issues that should be addressed for the organization moving forward.
Eddie relayed to me that there have been 47 spinal cord injuries from playing high school football nationally in the last 10 years alone, 22 in Texas and 25 outside of Texas.
Eddie started the foundation after Chris was tragically injured in a game. Since the injury, it is obvious that Eddie and Chris found a calling to help other fallen players and their families.
Chris is a powerful living example of positive thinking. Chris is a person who doesn't feel sorry for himself and carries himself as a role model for others.
All of the players affected by these disastrous injuries are going forward with a love for the game, still. This is part of the mission of the foundation to keep the spinal cord injured former players close to the sport.
It is an inspiring organization. So much so, that many all-time great NFL players fully support Gridiron Heroes. They are active participants and do their best to personally get to know the spinal cord injured.
Where Eddie and I disagreed is on where to place the top priority for helping football to become a safer sport.
Through his foundation, Eddie has become a person of influence for the future safety of the game. Eddie says the most important element is to teach the proper techniques for tackling. While I agree teaching proper tackling techniques is extremely important for young players' safety and definitely a major priority, I don't think it is the top priority.
I think the most important aspects for helping the sport to become safer is to go back to the roots of the sport and play it with no helmets or leather helmets and play it on natural grass.
I'm not alone on the topic of going helmetless. Troy Aikman has said it is the best idea for football to be safer, too. I said it long ago, but I was glad to hear
Troy say it a couple years back and he has stuck to it.
Also, playing on natural grass just makes common sense. The reverberation of any difficult hit to the helmet can be softened by grass. With artificial surfaces, hits to the helmet can get enhanced and made worse.
I believe teaching good tackling techniques is incredibly important, but I don't think it is ever possible for helmet to helmet collisions to be avoided. They are part of the game. The way players are moving on impact, no matter how much they try to avoid it, as they contort their bodies before impact, helmets will collide accidentally and often, unfortunately.
Eddie wouldn't come around on the helmetless idea and disregarded Troy Aikman's input. Eddie did say he likes the idea of the sport going back to grass, though. Overall, Eddie wouldn't budge on his tackling technique theory as the biggest priority, which is fine.
It's okay to disagree and I'm glad to get it out in the open. This topic is obviously that important.
Originally published September, 2013