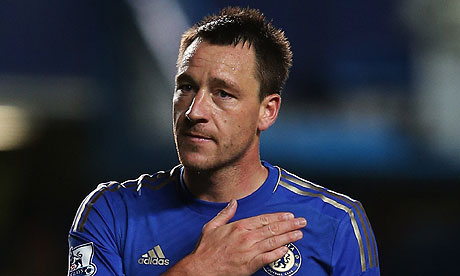 Frank Lampard
seems to have paved the way for
Steven Gerrard
, who seems to have opened the door for
John Terry
. These Englishmen appear to share more than their English Premier League roots together. They may also share retirement plans.
In case you haven't heard, Steven Gerrard is leaving EPL at the end of the season.
They've been linked for years as teammates on the England National Team. And, a trend has been established for them to follow. It started with
David Beckham
.
This generation of EPL and English National Team greats may all end up playing their last professional years in the U.S.
Gerrard and Terry, both born in 1980, along with Lampard, born in 1978, would all be older playing for U.S. clubs than Beckham when he first appeared with the L.A. Galaxy in 2007. Beckham was 32 years old.
These elder statesmen from England could boost soccer's profile here in the States. Beckham did his part. The jury is still out on
Jermain Defoe
(
who now appears to be leaving MLS).
Each English great played a good stretch of their career for one team in EPL. And, EPL is known to have fans all over who have gotten know each of them. Fans of Manchester United were familiar with Beckham, as fans of Tottenham are with Defoe, Liverpool of Gerrard and Chelsea of Lampard and Terry.
If American pro soccer can't have the best league in the world right now, at least it can attract the one-time best players. I guess this means
Messi
and
Ronaldo
will be here at some point.
I'm still waiting on
Didier Drogba
and
Ronaldhino
. We'll see what
Kak
á
brings this upcoming season playing for Orlando City in the franchise's first season in MLS.
If all these greats make it here eventually and provide highlights as good as what Beckham,
Thierry Henry
and
Robbie Keane
have, then I'm ok with these retirement plans.