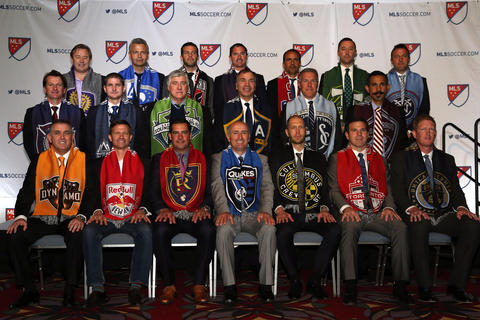 NFL owners met this week to do something that MLS owners can't do. They had their annual rules meeting. Rules were changed for tackle football by the owners to adapt the game to meet its obligation for safety, sportsmanship and entertainment value.
Every year, NFL owners are tackling issues to improve their sport. This is the norm.
NBA owners do the same thing in their yearly off-season and usually do less than the NFL, but they still get things done, if the game needs revision. One thorny issue for NBA owners not changed last year, however, likely to be addressed this year, will be the intentional fouling rule that effects the pace of the game.
MLB owners...same thing. They've got the power. And, they're trying to figure out how to change rules to help their pace of play, too. From year to year, MLB owners make the least amount of changes among the 'big three', but who knows, that could change at anytime. It's nice to have the ability to effect your game, if need be.
This reality for MLS is due to FIFA's insistence on qualifying all world leagues so that players won't be ruled out for international tournaments. FIFA qualifies a league by only allowing FIFA rules to apply for that league. A subtle rule change, like allowing an extra substitution, must go through a rigorous process of FIFA bureaucratic futility. In other words, don't count on having that extra sub on the field anytime soon.
NFL, NBA and MLB rules changes get plenty of media attention. These owners meetings are followed by the most prominent sports news organizations and their respective tickers. The attention alone is awesome marketing for an off-season. The limelight is kept attuned to those sports and the revolving media attention stays in status quo.
MLS owners meetings are not even on the media map. And, even if they were, there wouldn't be much to report on, except maybe a comment or two on the
newest scarf they're donning
.
It's a nice thing for MLS to be on the same exact page as the rest of the world when it comes to the rules of the game, but it may not be what is best for the game here in the U.S. One thing that can be said is that MLS is a 'politically correct' soccer league. There's not a peep coming from the organization. We, American sports fans, can only wonder how things would be different, if MLS owners could act like NFL owners.